Our Team
Meet your local insurance experts.
Blue Sky Insurance Consultants, LLC was founded in 2010. Our company is based on the belief that our customer's needs are of the utmost importance. Our team is committed to meeting those needs. As a result, a high percentage of our business is from repeat customers and referrals. We would welcome the opportunity to earn your trust and deliver you the best service in the industry.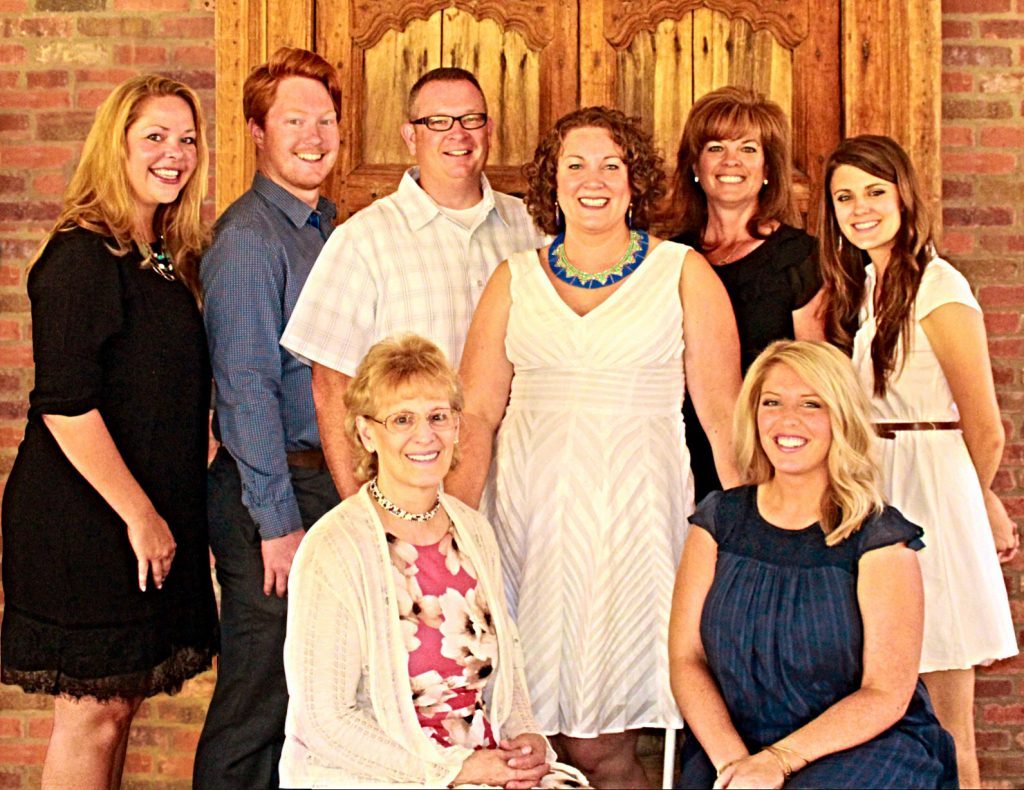 ---
Laura Wilbur
Laura grew up in Grand Junction, CO and after 15 years away has recently relocated back to Grand Juntion with her husband Jason, son Oliver, and yellow lab Frannie Mae. She attended Pacific University in Portland, OR where she completed a degree in Molecular Biology which thoroughly prepared her for a career in insurance- ha! Laura has been working in insurance for 12 years and started Blue Sky Insurance in 2010. With her free time, Laura enjoys spending time with her family, hiking, glamping and enjoying all the amenities Colorado has to offer.
---
Dionne Spaw
Dionne has been with Blue Sky Insurance since 2010 and an agent since 2012. She loves helping clients, old and new, with all their insurance needs. She enjoys working out, traveling, scouring Pinterest for home projects to tackle and spending time with family. She and her family live in Golden.
---
Brittany Gonzales
Brittany has been in the insurance business for 8 years. She started off with a Farmers insurance for a few short months then moved quickly over to Blue Sky insurance where I was able to service my clients with many different carries rather than just one. I have two boys and an amazing husband. I love to with my family and explore the many adventures that Colorado has to offer.
---
Elise Williams
Elise Williams has been an insurance agent for ten years and wouldn't trade her career in insurance for anything. After owning her own captive agency for eight years, she finally made the jump to independent/brokerage life and LOVES every second of it! Elise brings with her a wealth of knowledge regarding customer care, insurance claims, marketing and awareness in the ever changing insurance industry of auto, home, life, health and business protection. A third generation Colorado native and currently lives in Lakewood with her awesome husband and four AMAZING children. She is an avid baseball fan and enjoys taking her family to as many games as possible. Coors Field is certainly her home away from home. She also thoroughly enjoys coaching all four of her kids in their many different sporting adventures.
---
Luke Spaw
Luke, his wife Kalli, and their dog Lacey (one of our Arvada office mascots) live and work right here in Arvada. They are all Colorado Natives and during their free time are always outdoors either watching one of the hometown teams, seeing a show at Red Rocks, hitting the links, having a cold one from one of Colorado's many micro brewery's, or tearing up the ski slope. Although their favorite activity has to be traveling and relaxing with a cold drink on the beach. Luke is our self-appointed "commercial guru" and is great at helping with all of your business's needs. Although he's not a one trick pony and can help with personal insurance as well. Give him a call today and he'll be sure to help you with any insurance needs you may need.
---
Marie Gundel
Marie works in our Colorado Springs office. She and her husband Bill have three children and four grandchildren. Gibbs, their Golden Lab, is a constant companion and occasionally "works" with Marie at the office! Their hobbies include anything related to the grandchildren, bowling, Nascar, football, baseball and church activities. Her life in a nutshell: Faith, Family, Friends.
---
Kayla Hoppes
Kayla has been with Blue Sky Insurance since 2015 and loves every aspect of being an agent! She was born and raised in Arvada, Colorado and earned a bachelor's degree from Colorado Mesa University. Since graduating she relocated back to Arvada but has since recently moved back to the west slope and currently works at our Grand Junction location. Outside of the office, she enjoys spending time outdoors and being with her family and friends.
---
Jason Mong
Jason is a Colorado native that has worked in insurance and financial services since 2008 and has an unwavering commitment to help others. Currently, he lives in Broomfield with his wife and two children. They are a little obsessed with Disney World and travel annually to Orlando for their Disney fix.
---
Abbey Boes
Abbey was born and raised in Arvada Colorado. She graduated from Arvada West in 2017 and is a freshman at Metropolitan State University majoring in early childhood education. In her free time, Abbey enjoys working out, spending time with family and friends and watching sports!
---
Chris Gundel
Chris has been living in Colorado for fifteen years, and graduated from Doherty High School in 2009. After working a number of years in retail management, he decided to switch gears and started his career in insurance. Chris is a musician at heart, and father to a beautiful Australian Shepard named Gino. In his spare time, Chris enjoys hiking the best trails of Colorado Springs; along with visiting friends, and rocking out at karaoke nights!!
---
Office Mascots
Meet our Office Mascots Lacey, Diva, Gibbs & Frannie! These rambunctious pups keep our offices in line and running smoothly. Lacey and Diva will greet you in the Arvada office, Gibbs keeps tabs on the Colorado Springs office and Frannie is the watch dog in the Grand Junction office. Give them a treat and you'll have a friend for life. All of our dogs will leave an imprint on your heart and fur on your clothing but not to worry, we keep a lint roller by the front door!


Need an insurance quote? Get in touch!
Access quotes from Colorado's most trusted insurance carriers. It's comparison shopping at the click of a mouse.